Fair and organic since 1999
It all began with an idea: to make fashion under fair conditions, to create beauty with a good feeling. LANIUS is still following this vision today and has been combining sustainable, high-quality materials with sophisticated design for over 20 years.
Sustainability is not a trend for LANIUS, but a forward-looking process with consideration for people, animals and the environment. LANIUS does not use any chemicals that are harmful to health, sources its materials from organic farming, uses environmentally friendly transport routes and completely offsets the CO2 produced.
LANIUS is a genuine family business based in Cologne. Claudia Lanius is the founder and designer of the brand and a German pioneer in the sustainable fashion industry. Together with her daughter, Annabelle Homann, they develop the visions that point motivationally towards the future.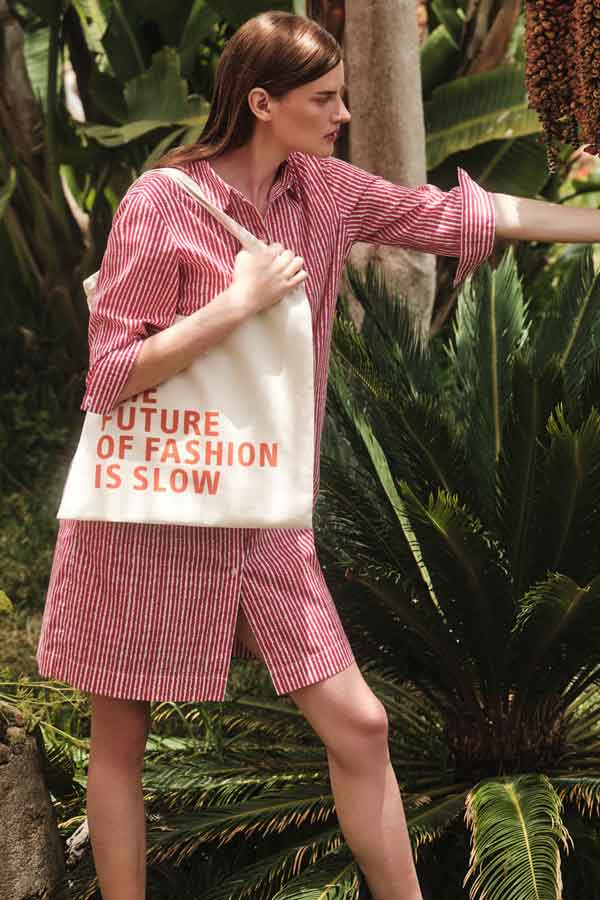 Shipping: Worldwide
Collection: Clothing, underwear and accessories for women and infants
Price: €-€€
Sustainable and fair fashion labels
At ECOLOOKBOOK you will find a selection of the most beautiful labels for fair and sustainable fashion.