Shop Sustainable in the US
Shop your values in the US. Shop eco fashion. Fair Trade fashion. Slow, sustainable, ethical, cruelty free, vegan fashion (and accessories!).
Shop fashion that empowers women. Shop fashion that pays a living wage.
Shop fashion that respects the farmers, the cotton pickers, the fabric weavers, the aristans, the makers.
Shop fashion that loves our planet, our home.
Shop ECOLOOKBOOK's pick of the best sustainable and ethical fashion boutiques in New York, Los Angeles and across the United States in-store and online.
BHOOMKI
online
photo: @bhoomki
Multibrand boutique
BLOOMINGDALES
online
photo: @bloomingdales
Department store
CATBIRD
online
photo: @catbirdnyc
Jewellery boutique
COCLICO
online
photo: @coclicony
Luxury shoe boutique
EILEEN FISHER
online
photo: eileenfisher.com
Own label womenswear
EVERLANE
online
photo: @everlane
Own brand boutique
KAIGHT
online
photo: @kaightshop
Multibrand boutique
LOVE ADORNED
online
photo: @loveadorned
Fine and vintage jewellery
MOOSHOES
online
photo: @mooshoes_nyc
Cruelty-free shoes and accessories
OOLOOP
online
photo: ooloop.co
Multibrand
REFORMATION
online
photo: thereformation.com
Own brand womenswear
WOLF & BADGER
online
photo: wolfandbadger.com
Multibrand
BHOOMKI
New York
photo: @bhoomki
Multibrand boutique

Where: 158 5th Ave BK 11217 | online
BLOOMINGDALES
New York
photo: @bloomingdales
Department store, stocks sustainable fashion 
Where: 59th Street | Soho 
CATBIRD
New York
photo: @catbirdnyc
Jewellery boutique
Where: Williamsburg
COCLICO
New York
photo: @coclicony
Own brand shoe boutique
Where: Nolita
EILEEN FISHER
New York
photo: eileenfisher.com

Own label womenswear
Where: Brooklyn | Colombus Circle | East Village | Flatiron District | Midtown | Soho | Upper West Side
EVERLANE
New York
photo: @everlane
Own brand boutique
Where: Soho
KAIGHT
New York
photo: @kaightshop
Multibrand boutique
Where: Brooklyn
LOVE ADORNED
New York
photo: @loveadorned
Fine and vintage jewellery
Where: Soho
MOOSHOES
New York
photo: @mooshoes_nyc
Multibrand cruelty-free shoes and accessories
Where: Lower East Side
REFORMATION
New York
photo: thereformation.com

Own label womenswear
Where: Lower East Side | Noho | Soho
SIIZU
New York
photo: siizu.com

Own label womenswear
Where: Lower East Side | Soho
Shop Local in Los Angeles
ALTERNATIVE APPAREL
LA | online
photo: alternativeapparel.com
multibrand
Find it: 1337 Abbot Kinney Blvd, Venice, CA 90291 | online
AMOUR VERT
LA | online
photo: amourvert.com
own label and multibrand
Find it: See all locations on website | Newport Beach | Santa Monica
BLOOMINGDALES
LA | online
photo: bloomingdales.com
department store
Find it: 8500 Beverly Boulevard, Los Angeles, CA 90048
ENZE APPAREL
LA | online
photo: @enzeapparel
multibrand boutique
Find it: 1507 Abbot Kinney Blvd. Venice, CA 90291
GALERIE.LA
LA | online
photo: galerie.la
multibrand
Find it: 767 South Alameda St. #192 LA 90021
GINGERLY WITTY
LA
photo: @gingerlywitty
multibrand
Find it: 1710 w Sunset Blvd., Echo Park, Los Angeles
MOHAWK
LA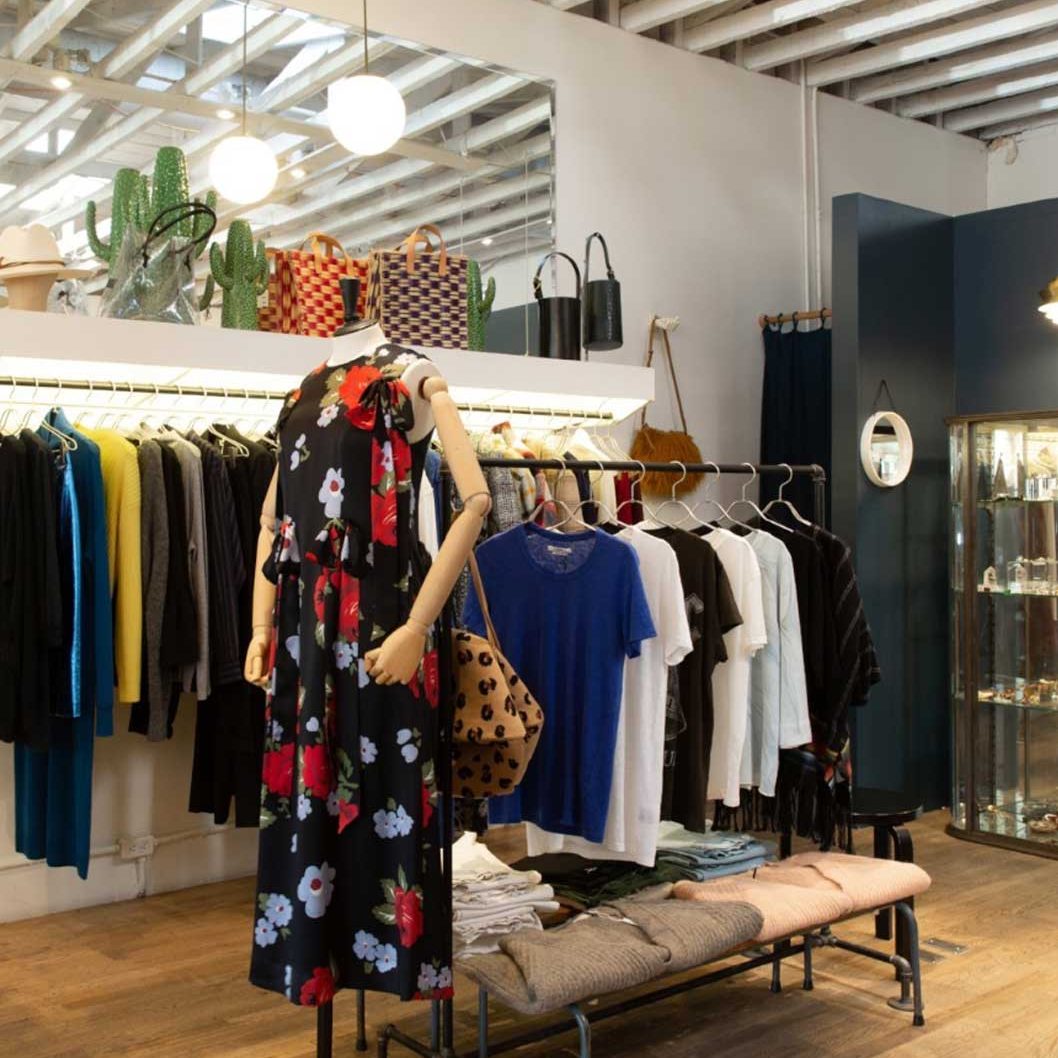 photo: @mohawkgeneralstore
multibrand boutique
Find it: see Website | Mohawk Silverlake | Santa Monica 
THE WAY WE WORE
LA
photo: thewaywewore.com
second hand
Find it: 334 S. La Brea Ave, Los Angeles, CA 90036
WASTELAND
LA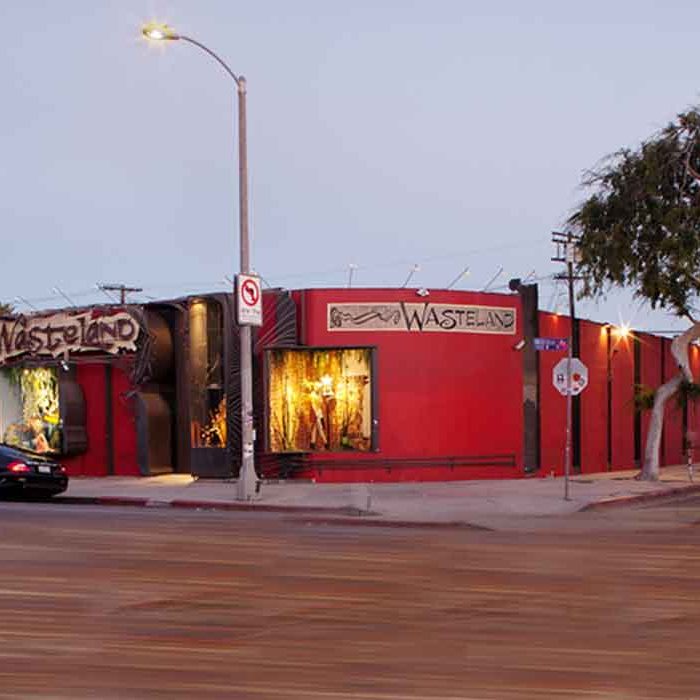 photo: shopwasteland.com
second hand
Find it: 7428 Melrose Avenue, Los Angeles, CA 90046
Find out more
Shop Vintage and Preloved Fashion in the United States