#beconscious #dosomething #feelgood
Fashion can make you look and feel good! Giving back, what does it actually mean? More and more fashion brands make donations and participate in events that support others such as community involvement, empowering women, supporting children's education, environmental efforts such as cleaning up our oceans and much more. Here at ECOLOOKBOOK we are always looking for brands that prove they care for their people, communities and our planet. There are different ways of giving back.
According to 'One' survey, small businesses donate more than larger businesses to local non-profits and community causes.[1] Brands listed on ECOLOOKBOOK are testament to this.
People over profit!
Human Social Responsibility is a shift from Corporate Social Responsibility involving profit and margins to the heart of an organisation, which are its people, at all stages.
Fair wage and working conditions. Work-life balance. Equal opportunities. The building blocks to becoming a caring and socially responsible company who gives back with improved productivity as a result.
Fair fashion brands are not only taking care of the top dogs, but are also empowering local artisans and workers within the production process whilst respecting and supporting their traditional craftsmanship.
Who wouldn't want to buy from brands who make clothes with creativity, fairness and love?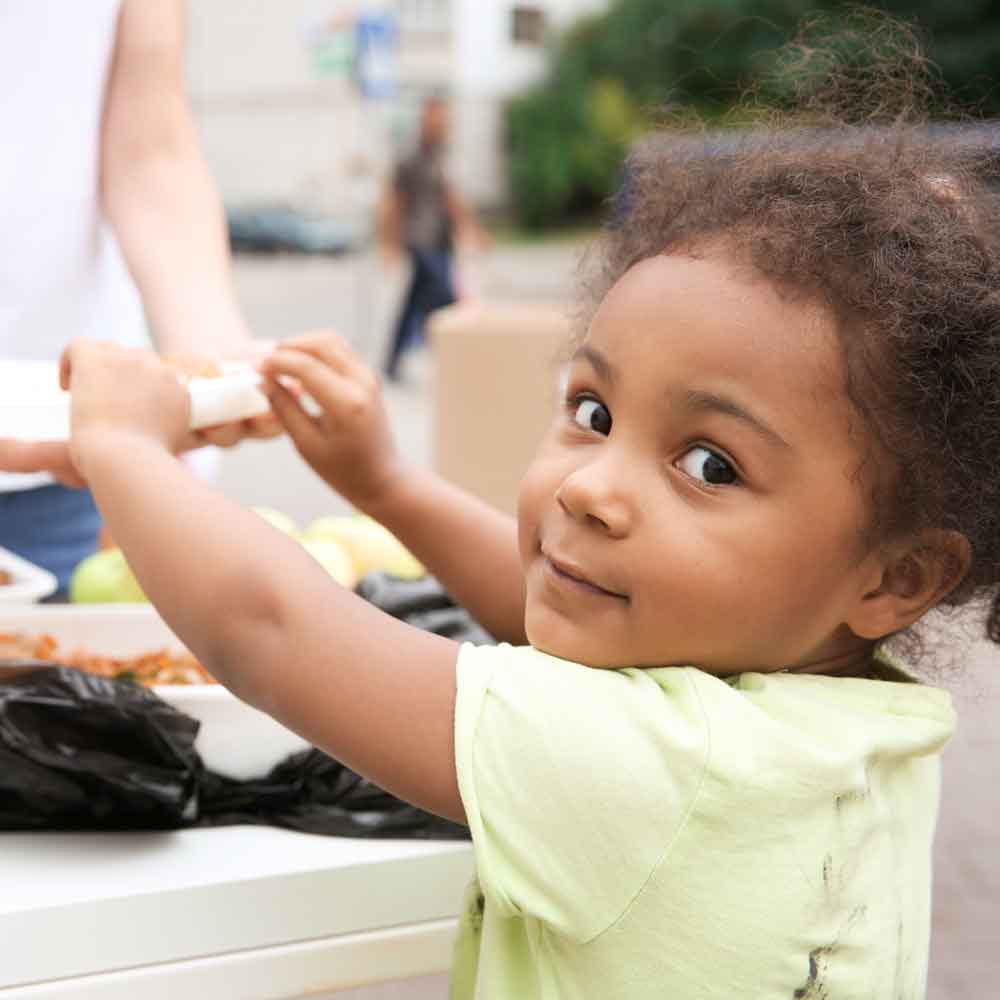 Giving Back to The Community
Fashion brands have long been regarded as being superficial and irresponsible when it comes to the environment and the third world countries where they produce their clothes. New bold and brave brands listed on ECOLOOKBOOK are showing us how to interweave social responsibility whist creating fabulous fashion.
Taking care of your community means acting responsibly and caring about the environment, animals and its people, from start to finish. No matter how big a brand is, it will always have the power to support its communities (wherever that may be) in the form of time or money.
There are endless forms of charities fashion brands can donate to such as supporting food banks, children's organisations, medical research, environmental projects and protecting our animals and much more.
#thereisnoplanetb
It's time to give back to our planet! We all have the responsibility to protect and to take care of our planet. As businesses, consumers and everyday people, we all have to do our bit.
Many sustainable fashion brands support environmental organisations who are planting trees, cleaning up our rivers and oceans, reducing waste on landfills and Co2 emissions, protecting animals and are investing in companies that are developing new technologies and processes to become more ecofriendly and cruelty-free.
Many ECOLOOKBOOK listed fashion brands are partnering up with these organisations to save the planet with every purchase.
[1] https://www.score.org/blog/small-businesses-giving-back-makes-big-impact-local-communities
[2] https://www.onepercentfortheplanet.org