Shop Sustainable Fashion in France
Shop your values France. Shop eco fashion. Fair Trade fashion. Slow, sustainable, ethical, cruelty free, vegan fashion (and accessories!).
Shop fashion that empowers women. Shop fashion that pays a living wage.
Shop fashion that respects the farmers, the cotton pickers, the fabric weavers, the aristans, the makers.
Shop fashion that loves our planet, our home.
Shop ECOLOOKBOOK's pick of the best sustainable and ethical fashion boutiques in Paris and across France in-store and online.
ALTERMUNDI
Online | Paris
photo: @altermundi
Multibrand | fashion and lifestyle
CENTRE COMMERCIAL
Online | Paris
photo: @centre_commercial
Multibrand
GOOD GUYS don't wear leather
Online | Paris
photo: @goodguysdontwearleather
1st vegan footwear label in Paris
L'APPARTEMENT FRANCAIS
Online | Paris
photo: @lappartementfrancais
Multibrand | local designers
IPSILON
Online | Paris
photo: @ipsilon
Sustainable tees and more
CENTRE COMMERCIAL
Paris | online
photo: @centre_commercial
Multibrand
Find it: 9, rue Madame | 2, rue de Marseille | 22, rue Yves Toudic
ALTERMUNDI
Paris | online
photo: @altermundi
Multibrand | fashion and lifestyle
Find it:  see store locator on website
ASAP PARIS
PARIS
photo: @asap_lab
multibrand
Find it: 99 Rue du Bac, 75007 Paris
EKYOG
Paris | online
photo: ekyog.com
Multibrand
Find it: 23 Rue des Francs Bourgeois, 75004 Paris
VALENTINE GAUTHIER
Paris | online
photo: @valentinegauthierofficiel
Own label boutique
Find it: 88 Le Baumarchais, 75001 Paris
ETRO
Paris | online
photo: etro.com
Own label | Italian luxury fashion
FInd it: 177 Boulevard Saint-Germain, 75007 Paris
FRONT DE MODE
PARIS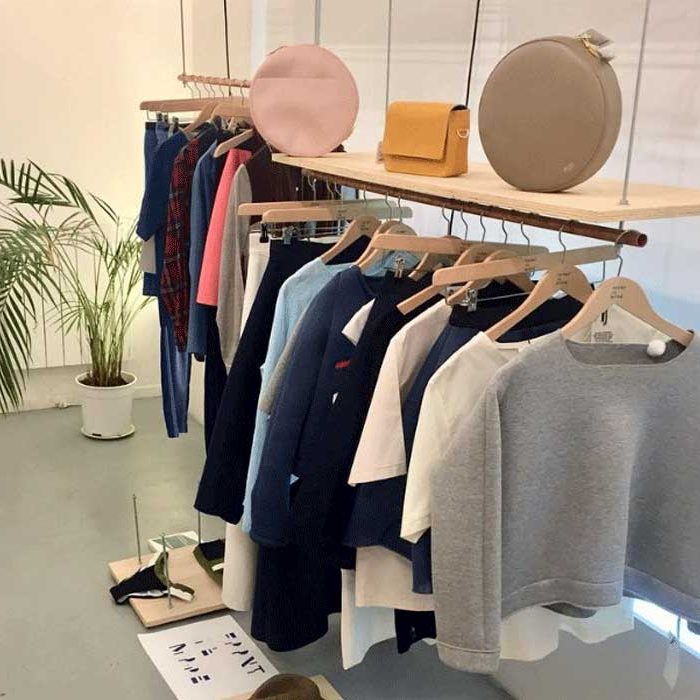 photo: @frontdemode
Multibrand
Find it: 42 rue Volta, 75003 Paris
L'APPARTEMENT FRANCAIS
PARIS | online
photo: @lappartementfrancais
Multibrand | local designers
Find it: 26 avenue des Champs Elysées, 75008 Paris
STELLA MCCARTNEY
Paris | online
photo: stellamccartney.com/us
Own label
Find it: see store locator on website