WhatIsInMyClothes? The Fashion industry is not only one of the most polluting industries but it is also one of the most resource-intensive industries in the world. Most of the garments are made of non-renewable resources such as plastic and contain harmful chemicals, dyes and finishes. Sadly, after a very short lifecycle many of these garments are still ending up on landfill sites. Washing and caring for them further causes the micro plastic fibres to shed into our waterways and oceans.
Here at ECOLOOKBOOK we would like you to join us on our journey to explore the most innovative and sustainable materials which are used by all our fashion brands listed on ECOLOOKBOOK.com.
Sustainable or not sustainable?
Yes and no.
The bamboo plant grows incredibly fast, in some cases a whole meter per day and does not die when it is felled. It usually doesn't need artificial irrigation or harmful fertiliser and pesticides, either. Amazingly, bamboo plants bind up to four times more CO2 than other tree species. In addition, cultivation is good for the soil, as the branched root systems help to reduce soil erosion.
However, bamboo clothing is mostly made of bamboo viscose - a chemical fibre obtained from bamboo cellulose, which has little in common with a sustainable natural product. Since the bamboo industry in Europe is just starting, there are also only few regulations and certifications that make fair and ecological production methods comprehensible to brands and consumers.[10]
The main export country for bamboo is China and Ethiopia with little transparency about environmental and social standards and causes long transportion routes.
After all, bamboo is a raw material with a lot of potential and ECOLOOKBOOK pays a lot of attention searching for  brands who are using bamboo fibres and obtain information from the manufacturer, for example, about the exact ingredients and the production routes of the products. [2]
ECONYL® regenerated nylon is made from waste such as fishing nets, fabric scraps from mills and carpets destined for landfill. It is exactly the same as new nylon and can be recycled, recreated and remoulded again and again, without ever having to use new resources.
ECONYL® regenerated nylon is a product of the Italian company called Aquafil, a global leader in the synthetic fibres industry and a pioneer in the circular economy.
Many sustainable fashion brands including the ones listed on ECOLOOKBOOK use ECONYL® regenerated nylon to create beautiful products that also drive the industry towards a sustainable future. [6]
Hemp, not to be confused with the cannabis plant, is a more sustainable, organic and regenerative agricultural crop than cotton. Cotton can easily be replaced by hemp since it can produce the same variety of fabrics as cotton and is also a durable and soft material for your skin.
The production of organic hemp requires much less water, chemical fertilizers and insecticides than cotton, because it grows fast, it grows clean and it naturally resists insects. Compared to hemp, cotton depletes the soil, while hemp plants enrich it.[8]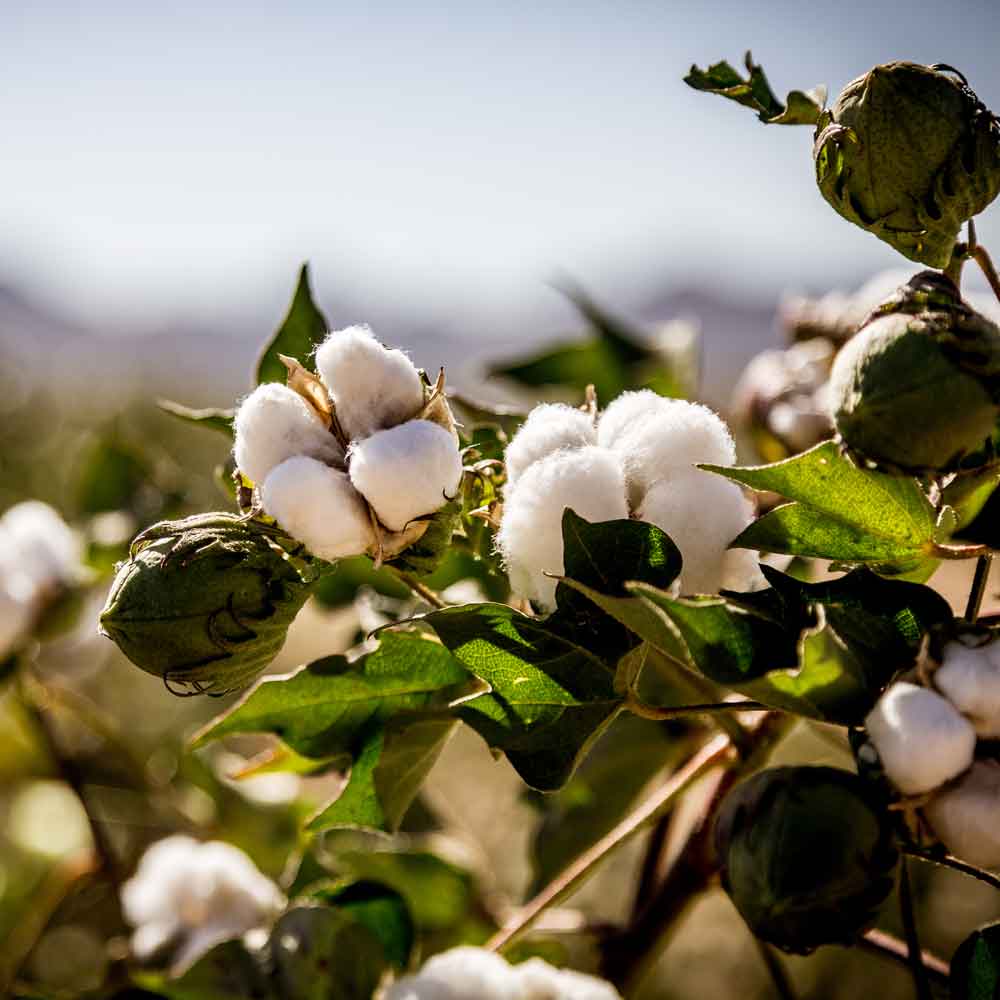 Organic cotton is grown using methods and materials that have a low impact on the environment and workers. Compared to traditional cotton farming, organic production systems replenish and maintain soil fertility, reduce the use of toxic and persistent pesticides and fertilisers, and build biologically diverse agriculture. [1]
Linen, made from the flax plant, has been around for hundreds of years keeping people cool in the summer and warm in the winter. The impact of producing linen is already less damaging for the environment than the production of cotton. Yet it can always be better.
Clothing made of organic linen, where no chemicals have been used during production, helps to save our planet and is much better for our skin.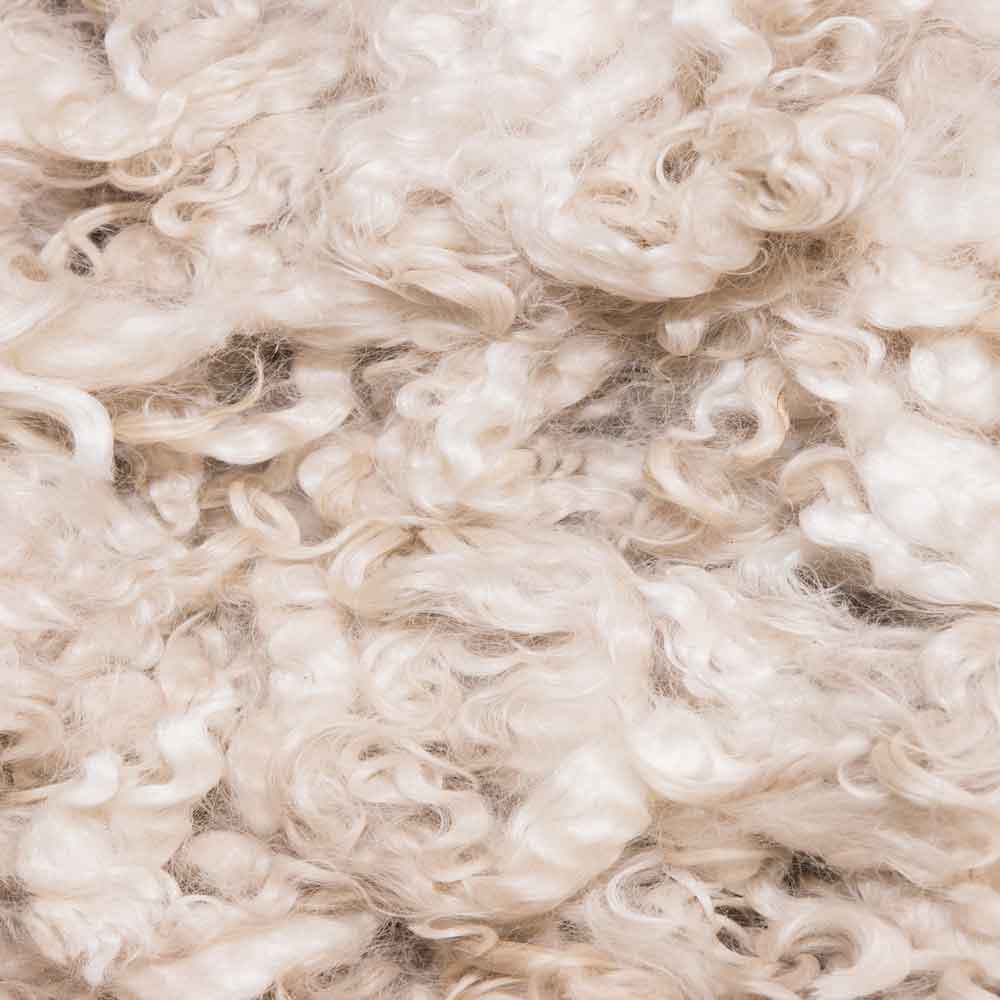 Wool is naturally an organic fibre with many characteristics that make it both renewable and biodegradable. However, wool is so diverse that we have to be careful about what we choose.
The difference between wool and organic wool is that it has been produced with less chemicals and preventative treatments against lice, flies and internal parasites. The inability to provide sheep with modern veterinary chemicals and medicines to prevent ill health is a major reason why organic wool is not widely produced and supplies are limited.
The process from shearing to spinning from yarn to wool, weaving and finally dyeing can be a long process.
Silk is the most luxurious fibre of all, it is soft, light and very durable but 6,600 silkworms are killed to make just 1kg of silk. Therefore, ECOLOOKBOOK endorses brands that are switching to non-violent silk breeding methods, known as Peace silk.
Peace silk production doesn't involve suffering or killing the worms. In fact, the process of degumming the raw silk is done using natural soap, which is also not harmful to the workers.[3]
Plant Silk- the worm free option!
Plant Silk fabrics are made from plant fibres and are by-products of food waste such as soya bean proteins. Silk fabrics are biodegradable, durable and can be treated easily with eco low-toxic dyes and pure plant dyes with outstanding colour depth that minimise water waste.[4]
Recycled fibres can be made out of recovering used garments, old textiles and even plastic bottles and old fishing nets. Over the last decade, many new processes have taken the industry by storm such as Tencel and Econyl.
Considering that over 80 billion garments are produced annually worldwide, many only having been worn a few times- landfills are reaching their max.
All textiles can take hundreds of years to decompose and release toxic substances into groundwater and surrounding soil.
95% of the fibres we are producing are suitable for recycling and would help us to reduce the current harmful impact on landfills sites.[9]
Textile recycling reduces landfills but can also have a negative impact on the environment due to some recycling processes that require strong toxic chemicals in order to turn the fibres into a new garment. 
TENCEL® is a brand name for a fibre which is also called Lyocell, manufactured by the Lenzing AG company. Technically, a fabric must contain at least 30% of Lyocell fibres in order to use the name Tencel.
Whether referred to as Tencel or Lyocell, it is a sustainable fabric, regenerated from wood cellulose. Tencel is one of the most environmentally friendly regenerated fabrics. Compared to other more common fibres, TENCEL® is produced in an eco-friendly way with a transparent process. It is made from eucalyptus trees without genetic manipulation, irrigation, or pesticides.[5]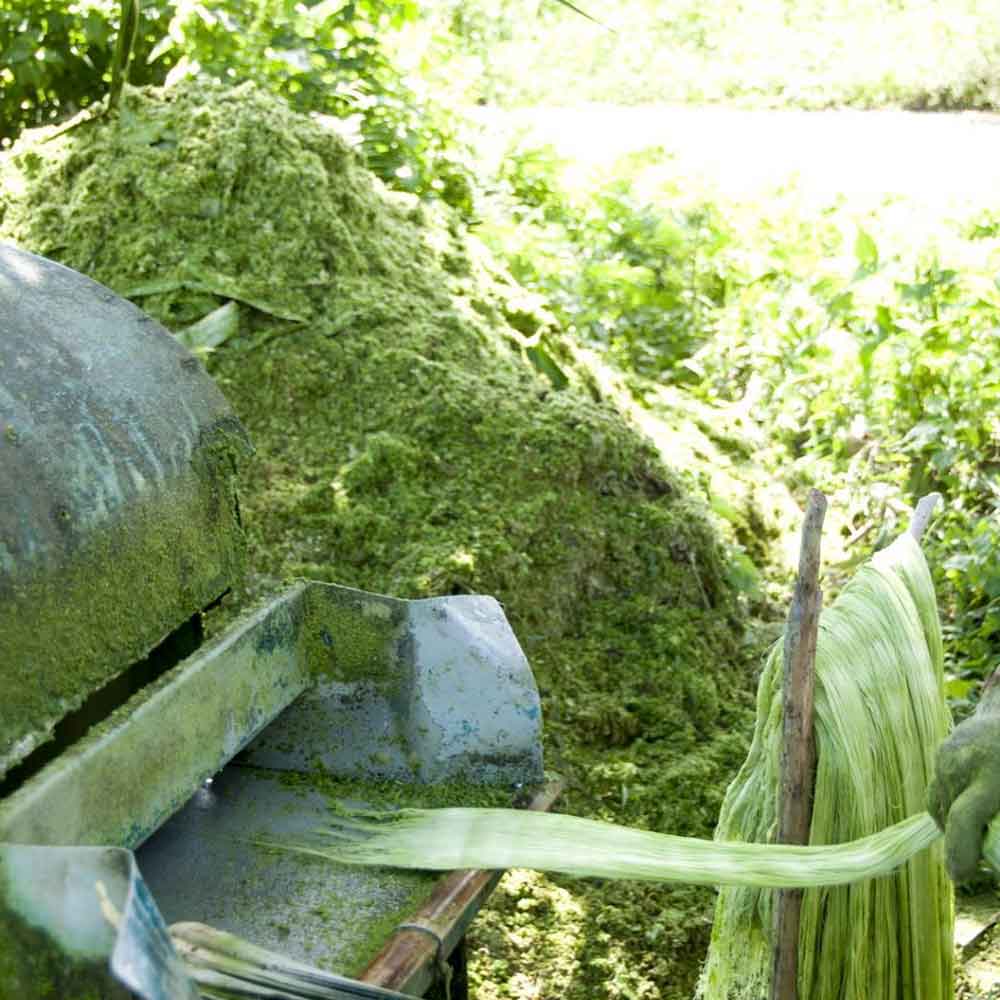 V.F.F- Vegan, Faux and Fake.
All free from animal skins. Not necessarily good for our environment.
Plant based leather can be made from pineapple leaves, cork, apple peels, other fruit waste, and recycled plastic to create products that put animal skins to shame. Not only does vegan leather make you look good, it also makes you feel good because it's cruelty-free. Planet Earth loves sustainable vegan leather because turning skin into leather takes loads of energy and a toxic brew of chemicals.
However, there are still many methods used to make faux and fake leather which include synthetic materials such as plastic and harmful chemicals.[7]
[1] https://organiccottonplus.com/pages/learning-center
[2]https://www.fibre2fashion.com/industry-article/3842/benefits-of-bamboo-fabric
[3] https://www.seidentraum.biz/peace_silk
[4] https://www.sustainabletextiles.club/natural-sylk-info
[5]https://www.ecomall.com/greenshopping/everydaychic.htm
[6] https://www.econyl.com/about-us/
[7] https://www.peta.org/living/personal-care-fashion/what-is-vegan-leather/
[8] https://www.forbes.com/sites/pamdanziger/2019/10/03/why-the-fashion-industry-needs-to-turn-on-to-hemp/#34e36ce5154a
[9] https://edgexpo.com/fashion-industry-waste-statistics/
[10] https://www.nachhaltiger-warenkorb.de/ist-bambus-ein-nachhaltiger-rohstoff/