Mixing vintage with with your existing wardrobe is the key to being fashionable as well as sustainable and eco-friendly. When you buy preloved, we're helping to reclaim and upcycle clothes that otherwise might end up in landfills. As you know, one person's trash is another person's treasure. But vintage shopping isn't easy, you can easily spend hours in a store and walk out with nothing – which is why online shopping is the answer.
We've found you the best online vintage clothing stores for you, whether you're after designer labels to invest in, or the perfect retro denim.
HUMANA SECOND HAND & VINTAGE
35 x in Germany | At HUMANA you will find highly sought-after classics and unique, stylish eye-catchers. In addition to current fashion trends, there is also a huge selection of authentic fashion from the 50s to 90s and of course traditional costumes such as dirndl and leather pants. Almost everywhere in Germany and in many other European cities you will find stores.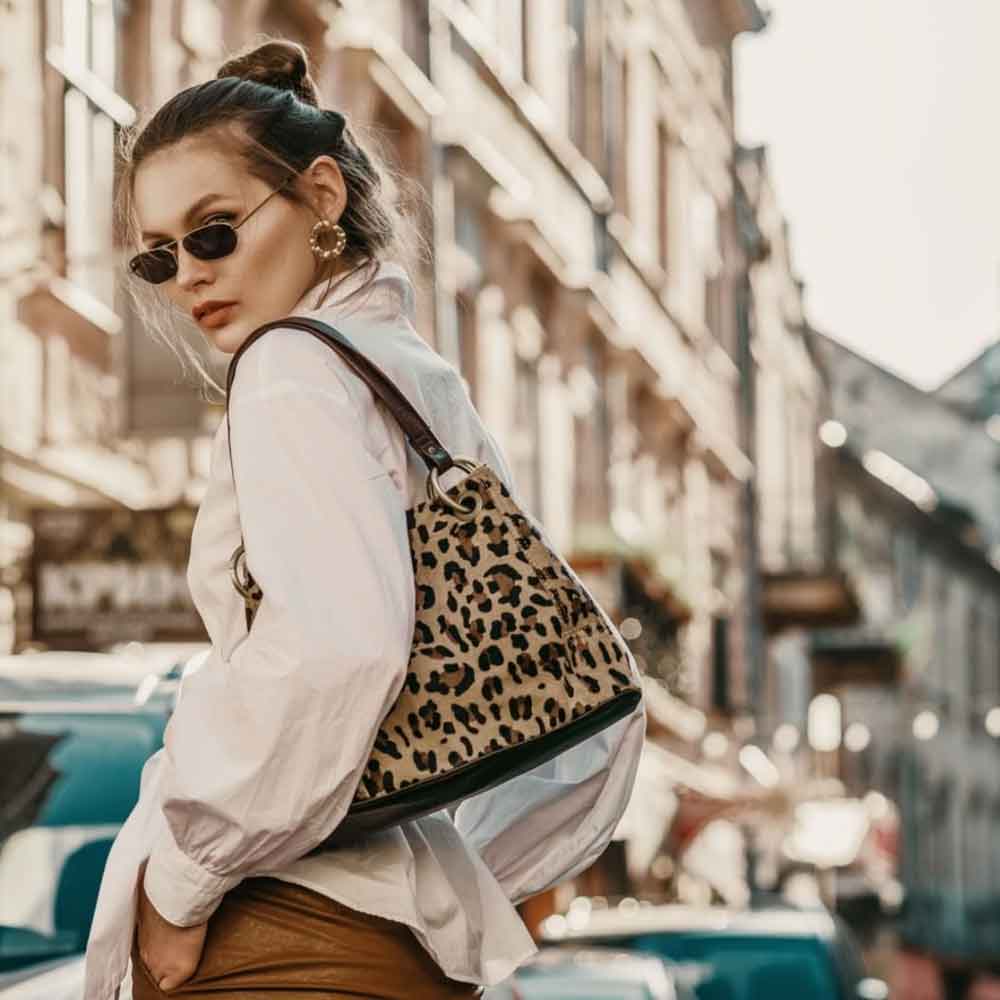 Stuttgart | Online marketplace for high-quality second-hand designer fashion and vintage fashion. Over half a million members buy and sell their clothes, shoes, bags and accessories from classic designers to the hottest brands such as Louis Vuitton, Prada, Gucci, Chanel and many more.
Hamburg | Online marketplace for high-quality designer fashion in the second-hand and vintage sector. Here you will find a unique compilation of high-quality luxury items from all the great designers.
Berlin | Here you will find a wide range of used clothing in good, excellent or new condition. Every day thousands of unique pieces reach UBUP, which will be added to the UBUP Online Shop by carefully checking their authenticity and condition. Each piece is only offered once, so as soon as a unique piece is sold, it disappears from the shop. UBUP offers over 1500 different brands from low budget fashion to designer fashion: Esprit, Zara, Hugo Boss, Marc O'Polo, S.Oliver, Street One are just a small part of the most popular brands you can shop here.
Hamburg & Cologne | Established in the 90s, Vintage & Rags is probably the most iconic second hand shop. You can say it's a classic! It holds the nicest vintage clothes and accessories but also offers you premium collections. The prices are modest, the selection is great and the style is very diverse and compatible for each taste.
Fin out more about preloved fashion from all around the world. Second hand fashion. Vintage fashion. Thrifted fashion. Sustainable and ethical fashion all the way. Slow, vintage and circular fashion will always save the day.